There are three posts related to this on the BT Community forums, but nothing useful.
The symptoms are that the BT Cloud is not backing up automatically like it should. Mine hadn't backed up anything since April despite showing green ticks on all of its services including backup.
For some, the BT Cloud app also closes itself very shortly after either boot and login to Windows, or after manual start. Mine lasts anything for a couple of seconds to a minute.
Does anyone have any idea what is causing it and how to fix it?
BT Cloud 17.3.0.38 (updated and reinstalled)
Windows 10 version 1803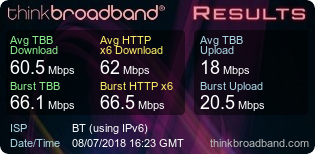 Edited by Fellwalker (Sun 08-Jul-18 17:24:29)